Low Vision Therapy How To Manage, Treat,  And Prevent Further Issues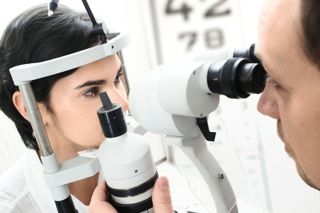 There have been exciting advances in low vision technology and treatments. Not only can these therapies help you live better with low vision, but they may even help restore some of your sight. Low Vision Technologies doesn't bring you the garden-variety low vision therapies —instead, we feature the latest innovations that are showing promising results for low vision sufferers.
Advances in Gene Therapy
Applied Genetic Technologies Corporation has made big strides in low vision therapies. They have already restored sight in 60 Briard dogs with Leber Congenital Amaurosis and they helped 20 children who were blind from LCA restore partial vision.
AGTC has already done research and therapies on day blindness sufferers and are working to develop gene therapies for low vision treatments. They plan on releasing clinical trials at the University of Pennsylvania, University of British Columbia, University of Florida, and Oregon Health and Science University.
Advances in Stargardt Disease
Recently the University of Oklahoma Health Sciences Center was able to help mice suffering from Stargardt Disease using gene therapies. You can listen to the Gene Therapy audio file from VISIONS 2013 Conference and listen to Dr. John Flannery, Dr. Luk Vandenberghe, and Dr. Shannon Boye talk about their advancements. 
Micro Acupuncture
Micro acupuncture may be able to stimulate blood flow in and out of the optic nerve. That will restore circulation and could help patients with all types of degenerative eye diseases. As a sufferer of Angioid Streaks, I have been looking for alternative treatments for low vision. Micro acupuncture doesn't affect your organs, so I decided to give it a try. I have used micro acupuncture for over eight years now and went to the clinic for treatment three times per week. The progression of my disease has slowed and I have seen no change, which means micro acupuncture was effective at stopping the progression of my disorder. While I realize this isn't a cure, it is a treatment option for those who have low vision.
Other Alterative Low Vision Therapies
Shark Cartilage – This aid can help combat eye disease and even relieve pain.

Cataract Diets – Diets and drinks specifically designed to slow the progression and damage of cataracts.

Glaucoma Diet – There is a recommended diet for glaucoma patients that may help slow the progression of your disease.
Review the videos below to see some of the exciting advances in low vision therapies.
Starting with Gene Therapy
Micro Acupuncture

Dr. Marc J Gannon Discusses Cure Possibilities

I just found out the other day that a study in England is going forward with stem cell research. The hope is that this one could finally give us a cure, not just for macular degeneration, but maybe even RP.
Alternative Therapies

Glaucoma
Cataract Home Remedies

Advances in Apps
While apps might not be a form of therapy, they can help low vision sufferers cope and function better during their treatments. Learning Ally Audio, for example, is an iPhone app that makes reading accessible regardless of how much (or how little) you can see. You can get this app free through Low Vision Technologies today.
If you want to stay up to date on the latest low vision therapies, sign up for our newsletter and get those update delivered straight to your inbox. 
Get Exciting Low Vision Technological Secrets Sent To You...


Low Vision > Degenerative Eye Disease > Therapy